Hello hello!
News from August 2018 at the T Project, Singapore's only homeless shelter for transgender women.
It's been a few weeks and we're still celebrating surpassing the target amount on our crowdfunding campaign, Project Re-Lease. In total, we received $41,567 on our Give.Asia page, overshooting our initial goal of $34,800 by a lot! It was an incredible result and we were so moved by your support.
We have already signed the shelter's new lease for the next 12 months—that's where the $34,800 amount is going. The remaining $6,767 will go to a) processing fees charged by the platform, b) the costs of fulfilling donor rewards, and c) other resident needs. Every last dollar counts, since we are 100% donor-supported. So once more...
We saw you out there donating, advocating, pooling your resources, offering your services, finding creative ways to raise the funds. You are superstars.
We recently benefited from two fantastic food drives. The first, dubbed 'T-Mart Project', was carried out by our allies at Free Community Church. Depending on the shelter needs, the church will conduct a similar donation drive every two months or so.
The first round of food items was delivered to the shelter on 27 July. From this, we compiled and gave out food hampers to eight needy transgender women in our community, including two new recipients. Thank you FCC (and shout-out to FCC's Sharon Ng who donated food items personally)!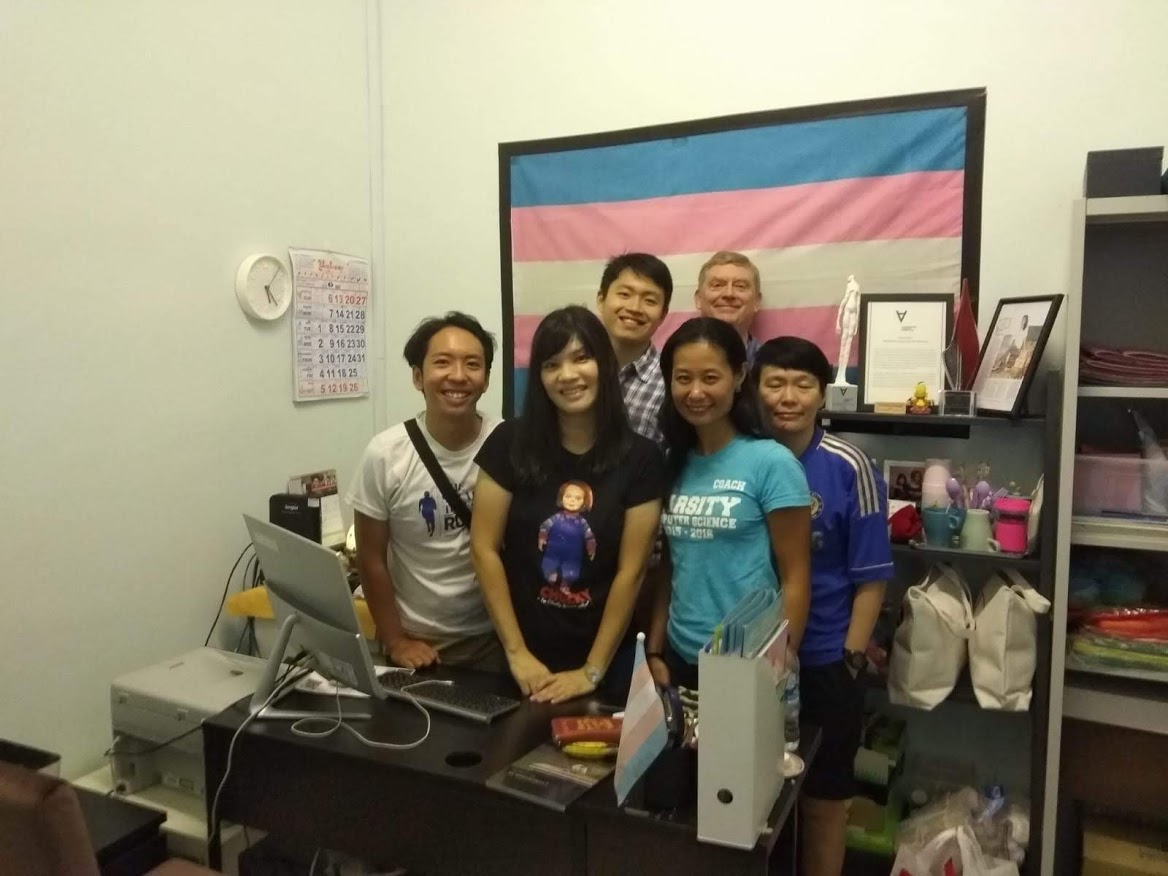 The second drive was carried out at The Projector on 31 August, as part of an event by our friends The Glory Hoes, to mark the conclusion of this year's IndigNation season. The night featured a screening of the iconic drag ballroom documentary Paris is Burning, a runway contest, and a subsequent party (The Hoe Down) at The Projector's Intermission Bar. If you've attended a Glory Hoes event in the past, you know what a blast this was. Thank you all who contributed and organised, especially Prashant and Becca d'Bus!
Ampersand.sg's T Project Collection
That's right, we fancy. Ampersand.sg is a budding social enterprise selling unique and affordable handmade jewellery, designed to contribute to the social inclusion of marginalized groups. Our friends at the company have created a special T Project Collection for September and October! For every piece of jewellery sold from this collection, $4 will go towards T Project shelter maintenance. You can shop the collection on Carousell here and follow Ampersand.sg on Instagram here.
These earrings are so pretty! There will also be studs and brooches available. They'd make excellent gifts (e.g. for the friends and trans women in your life).
Ampersand.sg will also be hosting a booth at the Feast Up pop-up market on Saturday, 15 September 2018. Drop by BW Monastery, Level 4 (1 Woodlands Drive 16, Singapore 737764) between 5.30 and 8.30 p.m. to check out the selection. Thank you so much, Ampersand! What a lovely way to lend T Project a hand.
Living Better's Mindfulness Workshop
The third in our series of AWARE-sponsored workshops in 2018 took place last Friday, 31 August. This one, entitled 'Learning to be More Comfortable with Uncomfortable Feelings', was put on by Living Better, a group that aims to improve mental health literacy and quality of life for Singaporeans. Participants worked on their 'distress tolerance' skills through guided discussions and exercises (such as breathing exercises and a Chinese finger trap activity). All in all, the workshop helped T Project residents and community members cope better with the various stresses they face as transgender women in Singapore. Visit our Facebook page for more photos from the night! And for more information about Living Better, you can contact them at livingbetter.sg@gmail.com.
Another busy month over. See you in September!
Love, the T Project.
"The greatest gift you can give yourself is to be the real, authentic you. I am already living a fairy-tale life. Are you?"
- June Chua, the T Project founder